Believe it or not! wherever I go, people usually think that I'm one of those rich kids. Even for some people who watched me on Facebook Live, sometimes they called me "Hiso Belle".

Well... Not exactly that I'm a "Hiso", I'm actually just a normal girl with great self confidence who knows how to dress up in this style. And that's why I'm here today to share all my girls the 3 quick tips on how to select clothes and wear them like a rich girl.

No need for expensive outfits! Just remember these tricks and you'll have that lavish look in a very limited budget.

1. Do not always wear logo printing clothes
Have you ever seen anyone who flaunts her riches by wearing clothes with very noticeably expensive brand logos?

It's a big logo printing or a repetitive logo pattern that you could obviously recognize its name even from a distance. NoNo. Keep in mind that this branded fashion is fleeting and it could easily be too much, making you look like a showoff. Instead, it's better that you choose clothes in minimal printing or plain colors as they usually imply your good taste of dressing. Or if you still want to wear a brand logo, that's not wrong, just remember that your second item should be plain in color and have a minimal pattern.

If you're that person who doesn't really like wearing luxury brand clothes, I suggest that you click to our Belleboo's product catalog and look over the category of "Floral design" for printed fabric. They are minimal style clothes that could essentially support your "Hiso" or "Khun nhu" look.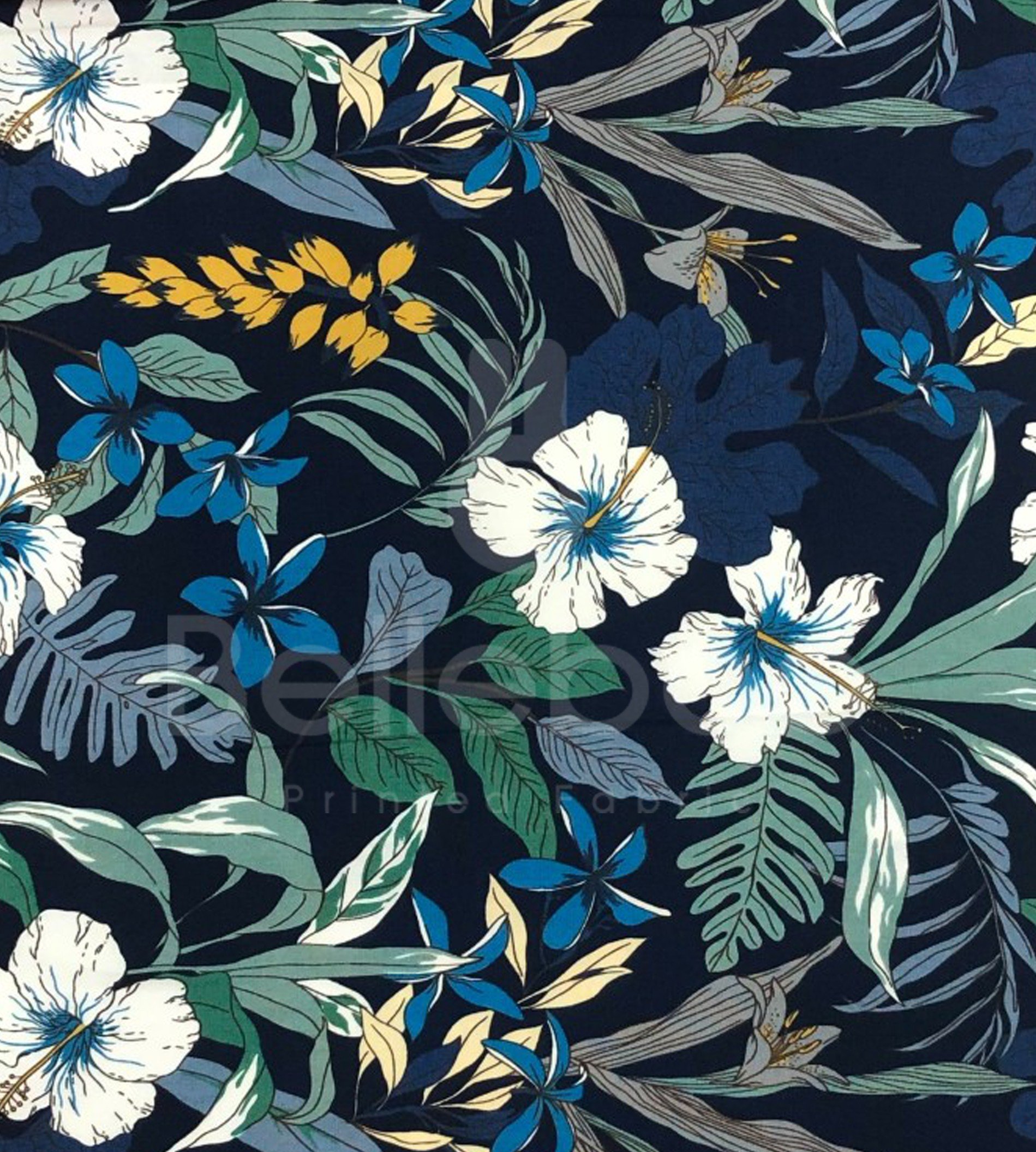 2. Avoid clothes in flashy colors
Most of the time, people want to stand out, don't they? It's normal and I'm also that kind of person. However, wearing fancy clothes that have too vivid colors is not a good idea. They surely make you outstand others, but you won't look like a "Hiso" with that kind of outfit. Therefore, light tone, beige tone, or dark tone are a must-have in your closet. It's the same concept, do not show off, be minimal and style it out!

At Belleboo, apart from floral pattern and bright color fabric, we also have a lot of minimal printed fabric styles in a plain color tone. Various styles are available for our customer to choose from. Just check them out in this category of "Matching design".

3. Put on minimal accessories
As its name "Accessories", keep them minimal and select a few of them that best match your overall style. Do not let these accessories stand out from your outfit. My suggestion here is to wear only 1-2 minimal accessories such as a bracelet with an earring, or a necklace with a ring.

These clean accessories could also be a fabric hat with pretty printing design or a small fabric headband with floral pattern. They all could essentially support your look of "British Garden" style. As such, I would like to recommend you all to look over our printed fabric product in the category of "Polka dot design"

How is it? The ultimate tips & tricks to transform a normal girl to become a "Hiso". It's very easy and you don't need to have any expensive clothes. Just remember that "Less could be more" and wear minimal patterns/ plain colors clothes along with a few chic accessories if you want to. With these tips, you now become a "Hiso" and I look forward to seeing all my girls dressing it up. If you want to have this hiso look but still don't have any of these clothes, come visit us at Belleboo store and contact us. Me and my team are always ready to help you out. XOXO